New Mission: Daucina
Posted on Sun Apr 7th, 2019 @ 4:37pm by Captain Rueben Gregnol
Hi All

As per ship vote, we are moving on from Shattered to something a little less intense to give us a chance to refocus.

Daucina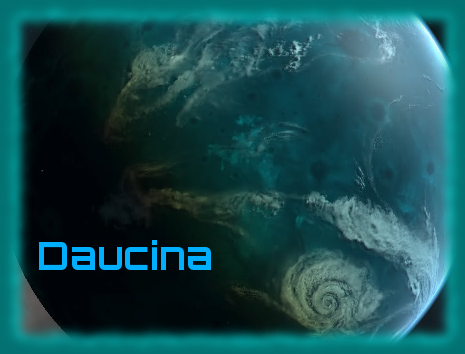 It has been six months since the fateful adventure in the Alternative Universe. People have come and gone but the crew of SS Mary Rose continue to strive to make a way for themselves in the universe. A delivery of soil from Phados IV to Daucina Prime has given everyone a chance to take some much-needed rest and relaxation.

We have prepared a planet guide

This is the mission planner where you can sign up for plots or create your own.

Anything shattered related can continue until the end of the month if you have ongoing posts.

As usual, any thoughts or questions please PM me.

Category: Sim Announcement
Tags: